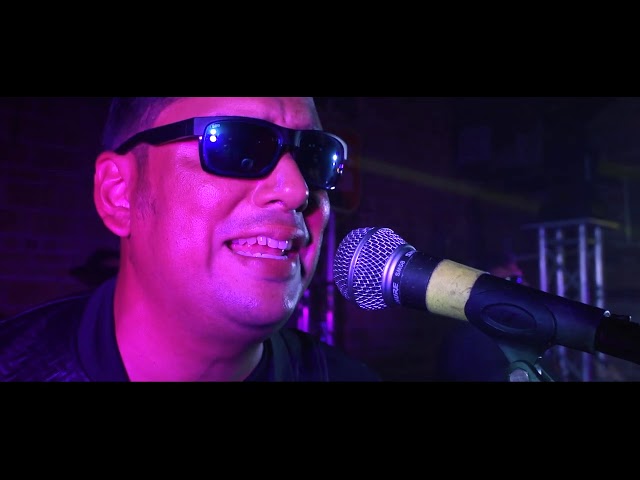 No upcoming event scheduled
About Us
For more than three decades, Javier Vidal has been performing with his brothers as a part of the Tejano band Grupo Vidal. After 10 albums and countless live performances, the band received its first-ever Latin Grammy Award nomination in September for Best Tejano Album with their 2018 release, "Nunca Te Rindas."
"This is the first time we've ever gotten nominated for anything, outside of being recognized for our longevity by the Tejano ROOTS Hall of Fame a few years back," first singer and bajo sexto player Javier Vidal said. "And just to be nominated is a win in itself."
Vidal said the group has had several name changes throughout the years, but the heart of the group has always remained the same with brothers Javier, Rudy, Ronnie and Daniel performing together.
"My brother Rudy started all of this," he said. "It was his dream to have his brothers sing with him. He just loved music, and that's where Grupo Vidal started."
Vidal said the group got their start in the mid-1980s pantomiming New Edition and Jackson Five songs at the local Walmart.
"Right there in front of the food court," he said. "And we used to do talent shows at the (H.M. King) High School and Texas A&I (University). At that time, it was us and a couple of our cousins."
Vidal said while they were not yet a band at that time — the instrumental accompaniment came from tape recordings — the singing performances of the then-unnamed group were all them.
"We were just kids going out there doing what we loved to do," he said. "Singing, dancing and having a good time, and that took us down a road where we were pretty much performing anywhere and everywhere we could."
The group was especially meaningful to brother Rudy, Vidal said, who had been a dialysis patient after suffering from kidney failure at the age of 12.
"And with someone on kidney dialysis, it can go one of two ways," he said. "You can do the treatment and feel depressed about your life, or you take the other side and be a role model. And for Rudy, he always took the other side because it was just a part of his life and he wanted to show that he could do anything he set his mind to. That was his mentality."
Vidal said while he and his brothers had a lot of fun in those early days, music did not become a serious focus until a few years later, after watching the 1987 film "La Bamba."
"I was 12 or 13 when I saw the movie with my father, and I was excited from what I saw and heard," he said. "As soon as I walked out of that movie, I told him that I wanted to play like that."
Vidal said his father, Robert, was himself a musician who performed with El Conjunto Bernal.
"He was their first singer," he said. "He recorded songs with them, and they had hits, and he taught me how to play the guitar."
With Vidal on guitar, the group continued to perform around South Texas for the next few years.
"But it still wasn't a fundamental group," Vidal said. "Just vocals and a guitar. We would go wherever we could and just sing for hours, unplugged and a cappella."
Vidal said the a cappella performances, group singing without the use of accompaniment, was what started getting the Vidal Brothers, as they were now known, recognized outside of the region.
"We started performing in the Valley, in Houston and all of these different places," he said.
The big change in the trajectory of their career, Vidal said, occurred after Rudy talked him into auditioning with record producer Abraham Quintanilla in the mid-1990s.
"And from that point on, we had an opportunity to be on the road with Selena, opening up her shows with our a cappella," he said.
Vidal said it all ended, however, after Selena's death in 1995. A couple of years later, the Vidal Brothers performed in the 1997 biographical movie about the singer.
"We performed 'Blue Moon' and 'We Belong Together,'" he said. "It wasn't our faces (in the movie), they had actors, but we were on set."
From there, Vidal said the band has performed both nationally and internationally, and with artists such as Gloria Estefan, Thalia and Pandora.
"These are international artists that have been around for a long time, and we were able to participate in their albums," he said. "So vocally, we've been all over the world."
Vidal said their first album was released in 1996, which he said featured a mix of a cappella music along with songs featuring studio musicians. It also marked their transition to a more conjunto-style of music.
"That was when we changed from the Vidal Brothers to Los Vidal," he said.
Vidal said as the group received more and more offers for live performances, they realized that they needed to become more of a band. With himself on the bajo sexto and his brother Daniel playing bass guitar, the group added drummer Daniel Cantu and Gilbert Rodriguez on the accordion.
"I think we're at 10 albums right now, with another that should be releasing in November," Vidal said.
In late September, the Latin Academy of Recording Arts and Sciences announced this year's Latin Grammy Awards nominees for Best Tejano Album, which included Grupo Vidal's 2018 album "Nunca Te Rindas."
"It's been a long road," Vidal said.
While Vidal said he and his brothers are excited about the Grammy nominations, the honor is also bittersweet as Rudy passed away in 2012 from complications following kidney transplant surgery.
"Music is what drove him and why he kept going," he said. "We never even thought about (the Latin Grammy Awards), but Rudy did. He used to say that we were going to get there."
At the end of the day, whether Grupo Vidal wins the award or not, Vidal said it's still about the music and being able to perform with his friends and family.
"It's the sweetest gig ever," he said. "That's what I enjoy, being out there with my brothers and my best friends. Whether it's a pastime, a hobby or a career, it doesn't matter. It's the best job I could ever have."
Send us an e-mail
Looking to book the band or have any questions regarding any special features, then you are welcomed to email or call the number below. Thank you
Grupo Vidal
Kingsville, TX
Email: marketing@elgrupovidal.com
Phone: (361) 455-7852